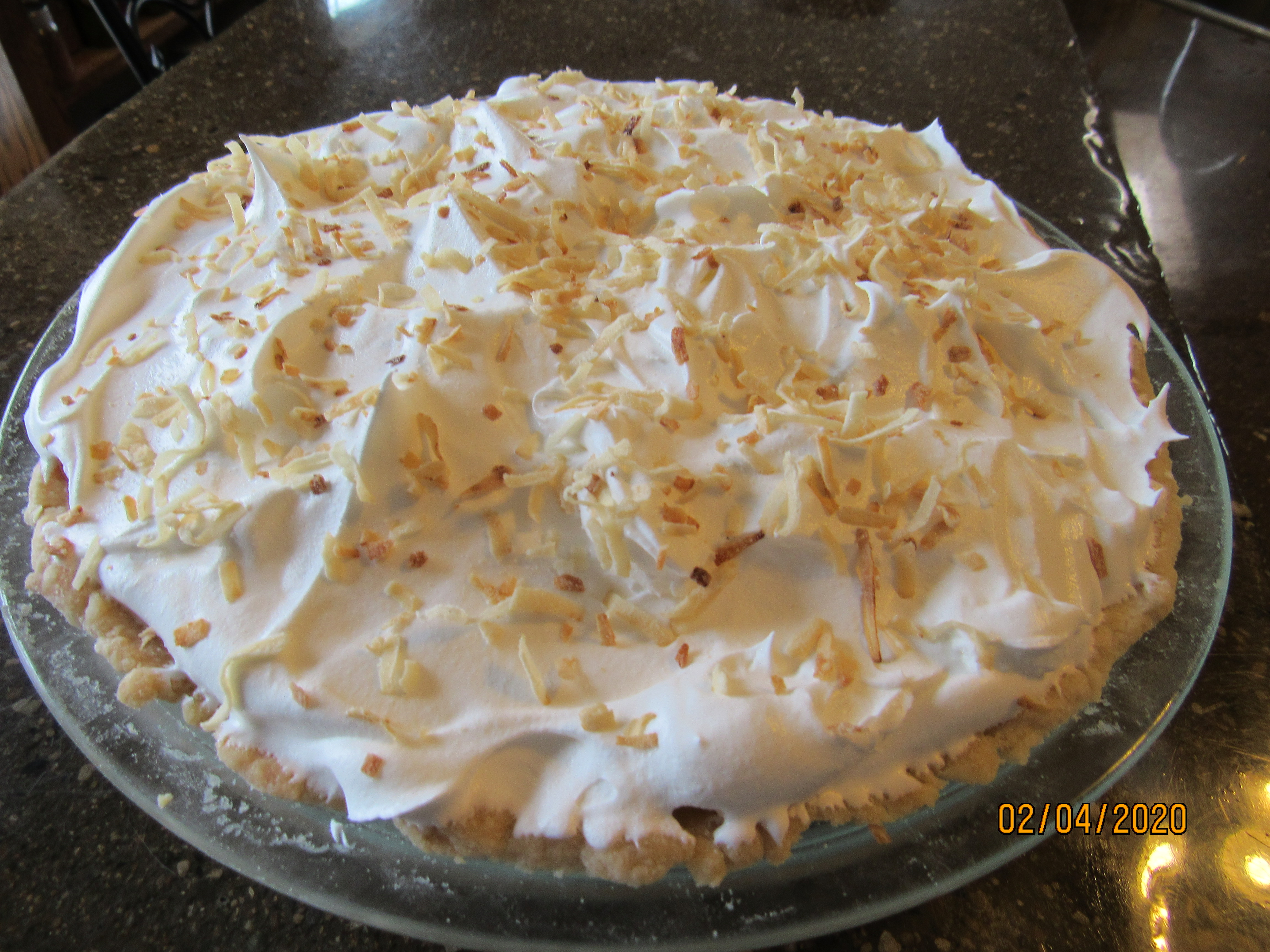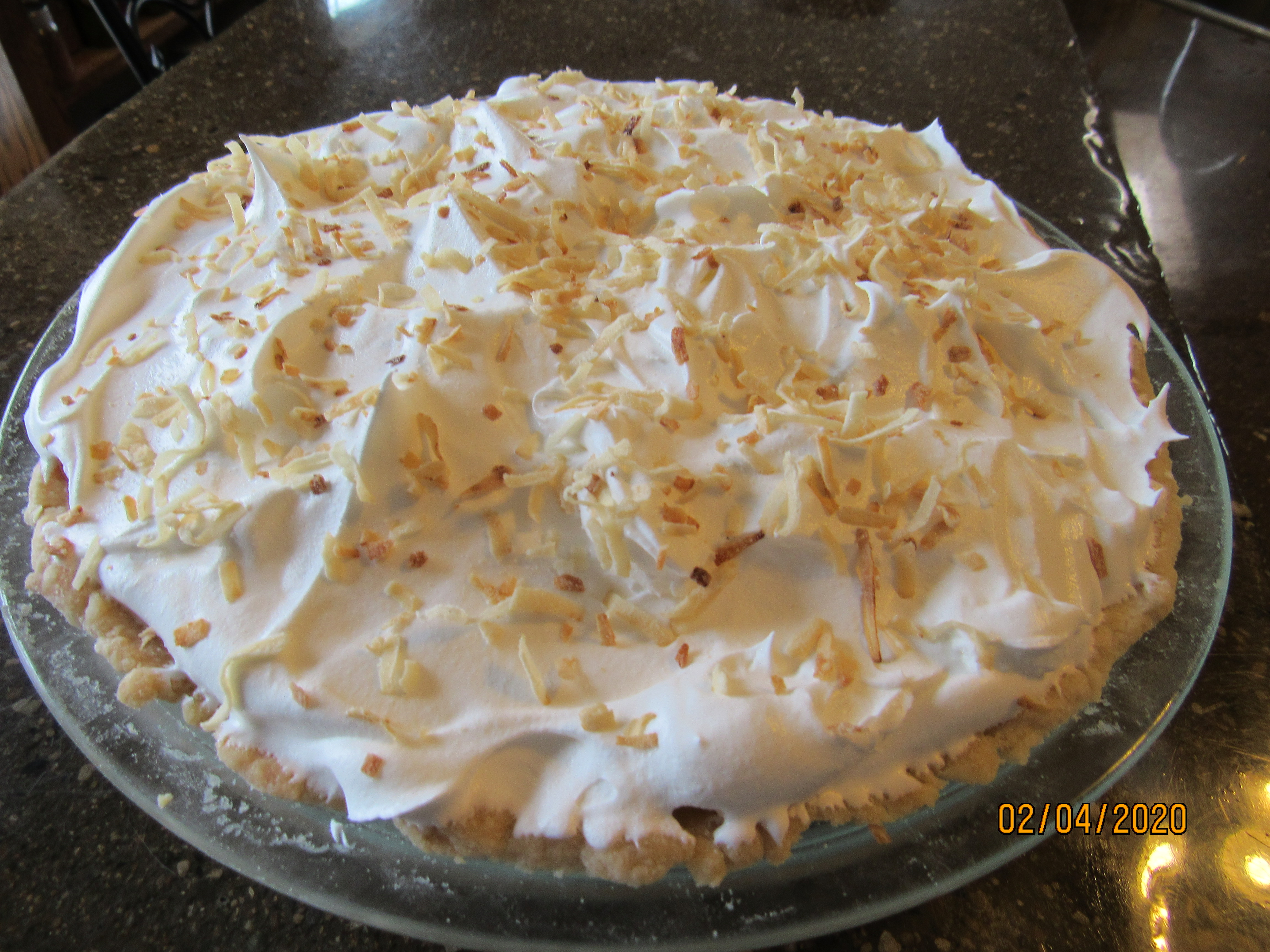 Before starting the filling, make and bake a 9" pie crust.
 
For the filling…
 2/3 c. sugar
½ t. salt
2 ½ T. cornstarch
1 T. flour
 
Gradually stir in 3 c. milk
Cook over medium heat, stirring constantly until mixture thickens and begins to boil.
Boil for 1 minute.
Remove from heat.
 
Slowly stir half the mixture into 3 egg yolks, slightly beaten.
Then blend into hot mixture in saucepan.
Boil 1 minute. Stirring constantly.
Remove from heat.
 
Blend in…
1 T. butter
1 ½ t. vanilla
 
Cool, stir occasionally. Fold in ¾ c. moist shredded coconut just before pouring into the cooled pie shell.
Add whipped cream or meringue topping to the top and sprinkle with ¼ c. toasted shredded coconut.
Keep refrigerated until ready to serve.
Enjoy!!